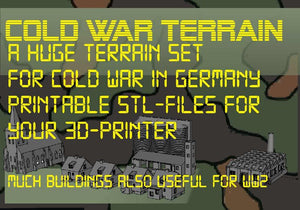 Printing license for STL File set.
This is a license only to print and sell items, not the files itself. Please resend the signed formular !! This license is only valid for the file set declared in the license (All models included in fileset are covered by license) . A license is to be acquired for each file set, that you have to buy seperate in the shop or you backed in past via Kickstarter.
License is long live and unlimited to number of prints.